Dr. Adwait Satishchandra Aphale – Wildlife Photographer
Looking at my interest level in reading a pretty technical book on the camera my father must have sensed something and gifted me a Film SLR camera Vivitar3000S in 1994. With this "the affair" turned into serious love making me work on complete manual mode and understand the fundamentals of photography thoroughly. I started experimenting with landscapes, portraits in natural light trying to catch candid moments. Looking at the images made by me during this journey my father took me to meet a great photographer of Kolhapur Mr. Chandrkant Patil sir who just looked at the images and advised my father "Either to upgrade my camera body with prime lens or to take out the camera from my hand "Your child is spoilt Mr. Aphale he needs better lenses, he has that EYE to narrate a story out of an image ". I was happy with this remark but destiny had some other plans.Later I went to pursue my degree course in dental surgery but the love for my camera kept on growing.The love converted into a complete relationship when I bought an Olympus E 410 and started doing serious photography work with portraits, landscapes, & macro.
Some of my work was published in Daily Sakal , Dental practice magazine during that time. My work is also published in a calendar form since 2013 featuring different themes like cityscapes, macro, nature, birds, Greater Flamingos and Mammals.I have also contributed articles on intraoral photography in journals like Aesthetic Expression. Conducted courses and workshops on dental photography at various conferences. Won awards at national level photography competitions Of dental practice magazine, FONA, Better photography. Selective work was exhibited in prestigious exhibitions of KVIFF, FONA, Srushti exhibition Nagpur, TGIS Bangalore. Currently my focus is completely on wildlife photography and Bird photography and also digital painting. Studying the behavior patterns of these animals and spreading the educative information is the motto of my new venture called Wildlife stories. Currently working with Nikon Gears, photography has now become an integral part of my life and gives me peace of mind and acts as a perfect stress buster, and a way of Meditation.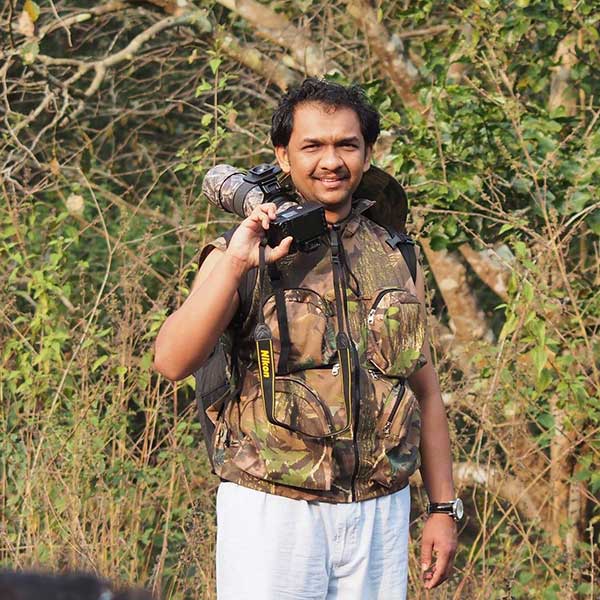 Wildlife , Nature Photograpgher, Dental Surgeon